Any infection in and around a replaced joint is called Periprosthetic Joint Infection (PJI). Just like any other infection in the body, PJI occurs when body immunity is low. It is extremely uncommon to have a joint infection. The life time incidence of infection is less than 1 to 2%.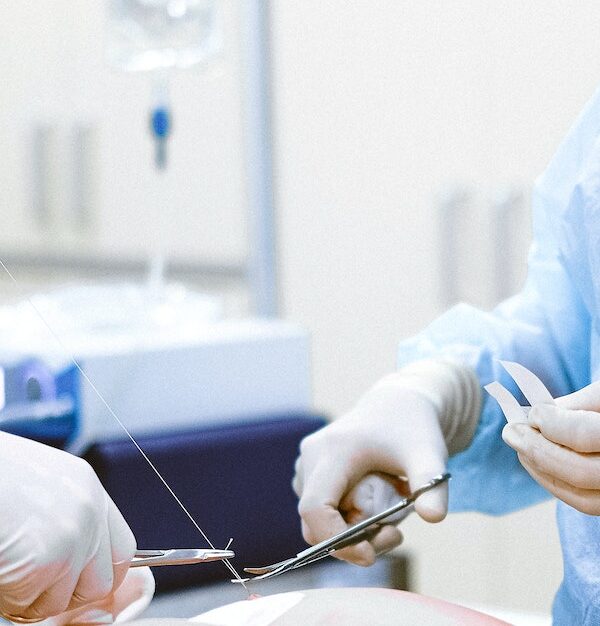 Infections anywhere in the body can be prevented by maintaining a good general health. One should also maintain good hygiene of the operated area. Good control of diabetes also helps. People with dental or urological infections are more prone to PJI. If you are undergoing a dental or urological procedure then kindly inform your treating doctor about the replaced joint in your body. If you are planning a joint replacement, then you should at least wait for 3 to 4 weeks after the dental/urological procedure. If you suspect PJI, consult an experienced joint replacement expert at the earliest.
Unlike infections in any other body part, PJIs are usually local infections. They are almost always never life threatening and they are usually not accompanied by fever. Usually, patients come with the complaint that the joint which was working well for years has started to pain. There will also be stiffness of the joint. Readers should remember that pain and stiffness of replaced joint does not always mean it is infected. It would be worthwhile to seek opinion from a joint replacement expert who would be able rule out infection for you based on clinical, radiological and lab parameters.
PJI can be treated without removing the existing implants, if diagnosed early. These patients undergo DIAR. The key to success of DIAR is that you reach your joint replacement specialist in time. The earlier that DIAR is done the better the results.  Patients can expect normal joint function.
For patients with chronic infections not responding to any other treatment measures, TWO STAGE REVISION IS GOLD STANDARD TREATMENT which gives almost 100 percent cure with almost no risk of reinfection.
This procedure is done in two stages as the name indicates. In the first stage, we first remove all of the infection from the knee and place a MOBILE ANTIBIOTIC SPACER in the knee joint. Patients are able to walk and do all their personal activities on the mobile spacer. When we are sure that the infection is cured, we place a revision implant in the knee.
One stage revision for PJI is suitable for a carefully selected group of patients only. In this we remove the infection from the knee and do revision with actual knee implant in the same sitting. This cures the patient in one sitting and avoid additional surgery.
Book Appointment as per OPD schedule
Dr.Simon Thomas Robotic Joint Replacement Centre KP-4, Pitampura, Gopal Mandir Road, New Delhi (Near City Park Hotel)
Tuesday: 05:00 PM – 08:30 PM
Wednesday: 03:00 PM – 05:00 PM
Thursday: 05:00 PM – 08:30 PM
Friday: 05:00 PM – 08:30 PM
Sehgal Neo Hospital (Meera Bagh, Paschim Vihar, New Delhi)
Monday: 03:00 PM – 05:00 PM
Tuesday: 12:00 Noon – 03:00 PM
Thursday: 12:00 Noon – 03:00 PM
Saturday: 12:00 Noon – 03:00 PM