In Revision Knee Replacement procedure, the previously implanted artificial knee joint is replaced with a new implant. Current primary knee joints have a longer life compared to previous generation implants. A patient undergoing primary knee replacement can expect good functioning of the joints for upto two decades and more.
The above statement is based on the survival studies from around the world. The duration that the implants will last is still being studied and with better techniques and good patient health we expect our primary knee implants to break all records of survival in the coming future.
In case the knee implant becomes loose, wears out over a period of time, or gets infected we can remove the old implant and surgically place a new implant.This is called a revision surgery or revision knee replacement.Majority of periprosthetic fractures re fixable without any revision. Some periprosthetic fracture may also require revision surgery.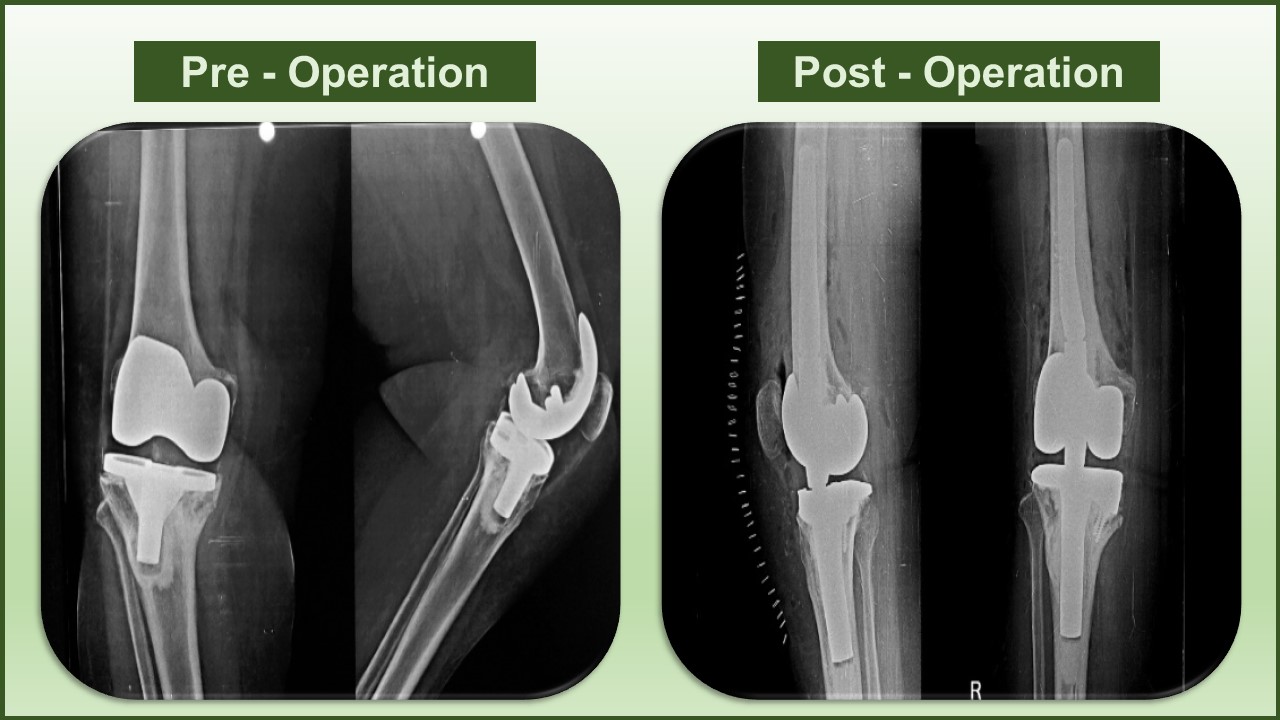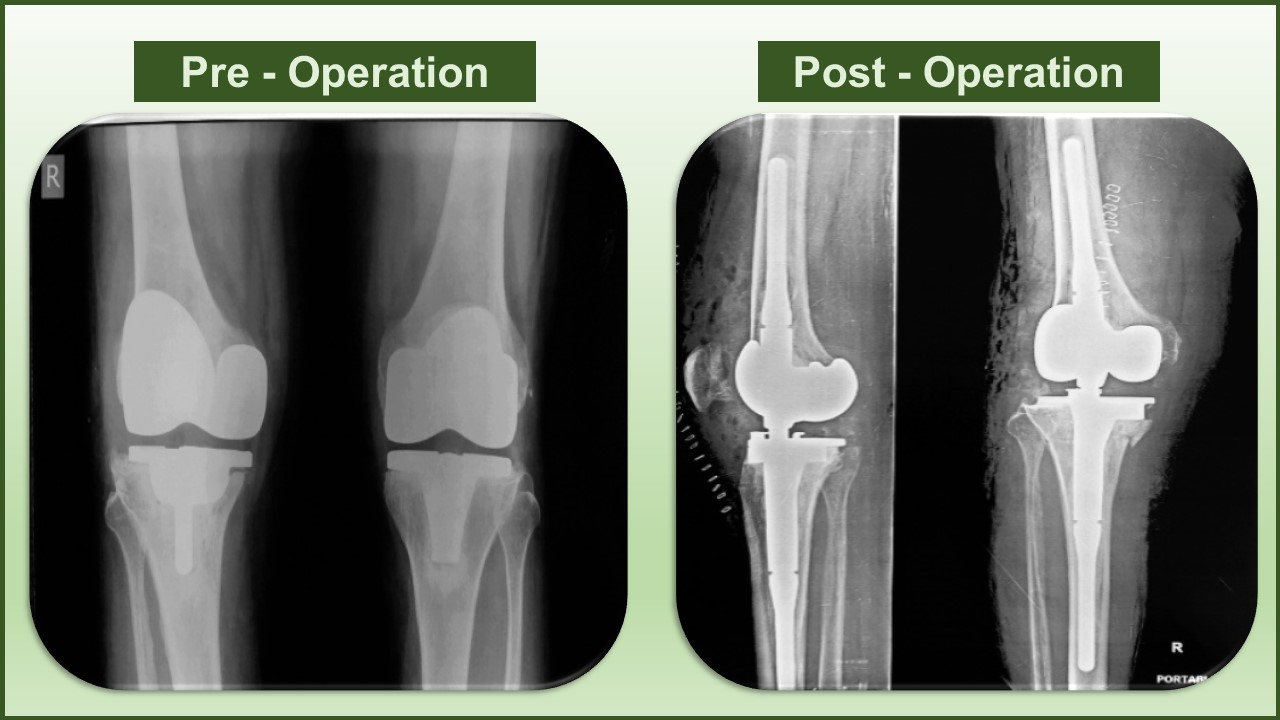 With increasing numbers of primary joint replacement being done around the world, the number of revision surgeries are going up. Patients undergoing Revision knee replacement surgery can expect as early and good recovery as a primary knee replacement. Patients are able to get up from bed and do activities of daylily living like going to washroom immediately after surgery. Dr Simon Thomas has active interest and good experience in knee joint revision surgery. All his advanced fellowships and training have been in revision surgery.
The results of revision surgeries being done by Dr Simon Thomas at Delhi Institute of Trauma and Orthopedics are comparable to the best centers in the world. We are equipped to give you world class experience after your revision knee replacement.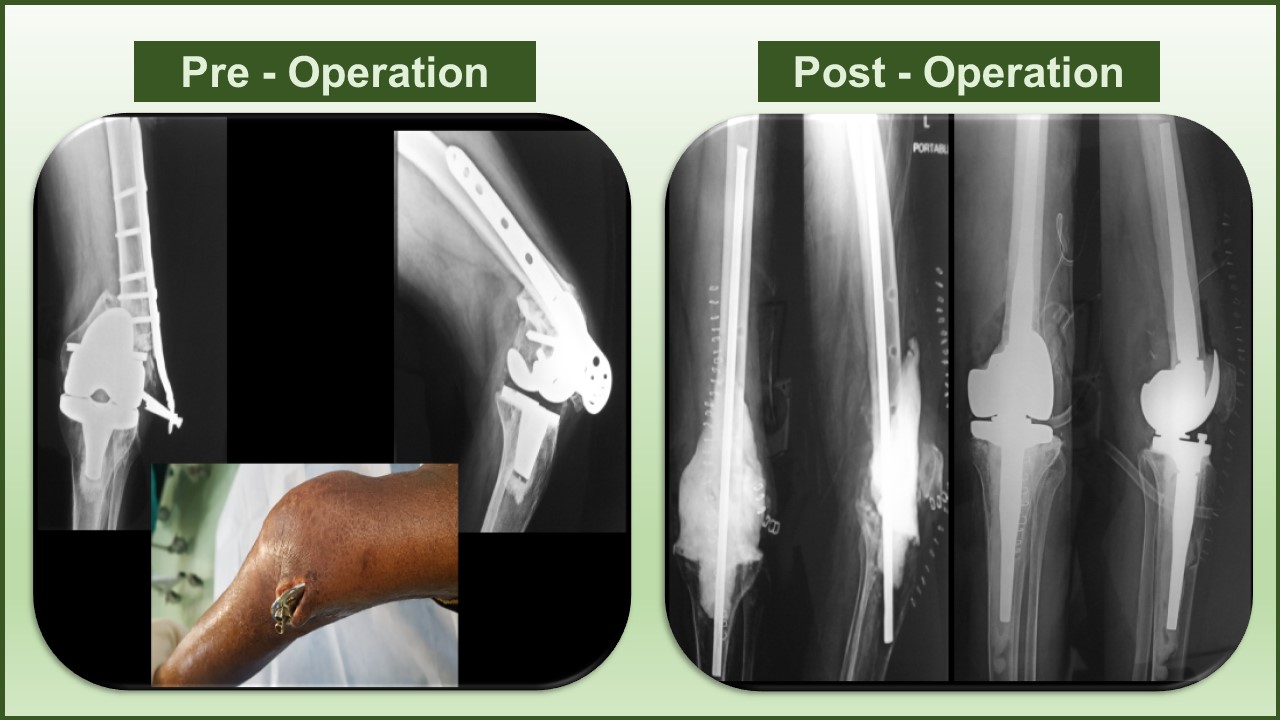 Book Appointment as per OPD schedule
Dr.Simon Thomas Robotic Joint Replacement Centre KP-4, Pitampura, Gopal Mandir Road, New Delhi (Near City Park Hotel)
Tuesday: 05:00 PM – 08:30 PM
Wednesday: 03:00 PM – 05:00 PM
Thursday: 05:00 PM – 08:30 PM
Friday: 05:00 PM – 08:30 PM
Sehgal Neo Hospital (Meera Bagh, Paschim Vihar, New Delhi)
Monday: 03:00 PM – 05:00 PM
Tuesday: 12:00 Noon – 03:00 PM
Thursday: 12:00 Noon – 03:00 PM
Saturday: 12:00 Noon – 03:00 PM