Knee osteoarthritis (OA) is a result of wear and tear and loss of articular cartilage function that cause pain and stiffness in joints. Dr Simon Thomas, a Top Knee replacement surgeon in Delhi has expertise in treating patients by reducing their symptoms and repairing their joint function. Dr Simon explains both non-medicine and medicine methods, as well as osteoarthritis surgery in Delhi. 40% of the people in India at any time develop this Knee Osteoarthritis in their lifetime.  People with desk jobs face symptoms in their 40s and those who have higher physical activities as a part of their day can have it  after turning 50.
Pain in the knee joint on the sides, front or behind the knee cap. The aching pain is intermittent or persistent. It can worsen with weight-bearing activities such as walking, standing, or climbing stairs.
Many individuals with knee osteoarthritis experience stiffness in the affected knee, particularly in the morning or after prolonged periods of rest.
Swelling is observed around the knee joint. Swelling can be mild puffiness or fluid accumulation. Activities that strain the knee joint increases swelling. Individuals with knee osteoarthritis can even experience a sensation of the knee giving way or being unstable
Causes of Knee Osteoarthritis
Aging is a main risk factor for knee osteoarthritis. As the wear and tear on joints, including the knees, increase with age
Traumatic injuries to the knee, such as ligament tears or fractures, predispose individuals to the osteoarthritis. Joint injuries accelerate the wear and tear of cartilage.
Excess body weight stresses on weight-bearing joints, particularly the knees. This increased load breaks cartilage down
Conditions such as ligamentous laxity or meniscal tears also lead to osteoarthritis.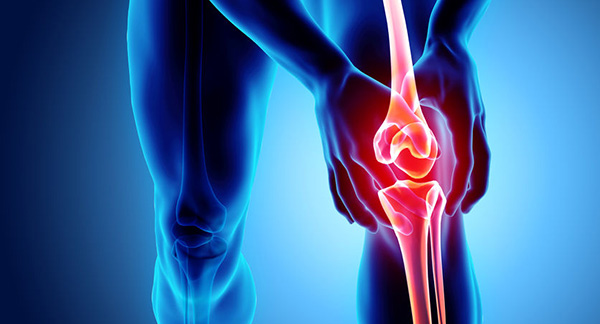 Knee Osteoarthritis Treatment in Delhi
Dr. Simon is considered as one of the top Ortheopedic specialist doctor for osteoarthritis treatment in Delhi. He has helped more than 7000+ patients to overcome this. His approach for treatment not only focuses on immediate pain relief but also on improving cartilage health. 
Here is how he deals with the patients suffering from this degenerative condition.
Patient awareness sessions for knee OA to make them understand the condition and its progress. It includes checklist of things they need to follow in their lifestyle, diet and exercises.  Physical therapy with exercise strengthen the muscles around the knee to improve joint stability and reduce pain. Recommended exercises include activities like walking, and cycling, as well as specific knee-strengthening exercises
He also recommends devices like knee braces, canes, or orthotics to provide support and reduce the stress on the knee joint if he feels the patient need that. Heat or cold therapy, transcutaneous electrical nerve stimulation (TENS), and acupuncture are also included in the time-table of patient.
Knee Osteoarthritis Surgery in Delhi
Arthroscopy: Arthroscopic surgery is a minimally invasive surgery in which loose tissue or bone fragments within the joint is removed.
Osteotomy: In Osteotomy, repositioning the bones around the knee joint to redistribute weight is done to give relief from pain. It is recommended to young patients.
Partial or Total Knee Replacement: In severe cases, partial or total knee replacement surgery is recommended as the last option. In this damaged joint surfaces are replaced with artificial implants.
You can consult Dr Simon for second opinion on both knee surgery types for treartment
Book Appointment as per OPD schedule
Dr. Simon Thomas Robotic Joint Replacement Centre
Tuesday: 05:00 PM – 08:30 PM
Wednesday: 03:00 PM – 05:00 PM
Thursday: 05:00 PM – 08:30 PM
Friday: 05:00 PM – 08:30 PM
Sehgal Neo Hospital (Meera Bagh, Paschim Vihar, New Delhi)
Monday: 03:00 PM – 05:00 PM
Tuesday: 12:00 Noon – 03:00 PM
Thursday: 12:00 Noon – 03:00 PM
Saturday: 12:00 Noon – 03:00 PM